Regular price
Sale price
RM22.00
Unit price
per
Sale
Sold out
A small trial-sized version of our Baby Bliss oil. Keep it handy in your purse for moisturizing your hands when you're on the go.
Try this lightweight moisturizing oil for your baby's tender skin, or for someone whose skin is extremely sensitive to commercial body care products.
Share
How to use

The best time to apply a moisturizer is right after a shower, when the skin is still slightly damp.

For the face, 3-5 drops will suffice. Safe for lips.

For the body, experiment with the amount you require until your skin feels supple and comfortably moisturized, but not overly greasy.

Use as often as you feel necessary.
Care Instructions

Keep away from direct sunlight, extreme heat and humidity. Do not allow any water or foreign particles to be introduced into the bottle, and keep the droppers clean.
Shipping

We will ship your orders within 2 (two) working days of receiving your paid order, using a courier service of our choosing that will best serve your delivery area. You may also choose to personally collect your orders from our store.

We use rescued shipping materials that are kindly provided by our community of customers and colleagues, in keeping with our efforts to reduce packaging waste throughout the company.

For orders outside of Malaysia, please note that your local customs office may impose import duties on your purchases, for which you will need to pay separately from your order.
View full details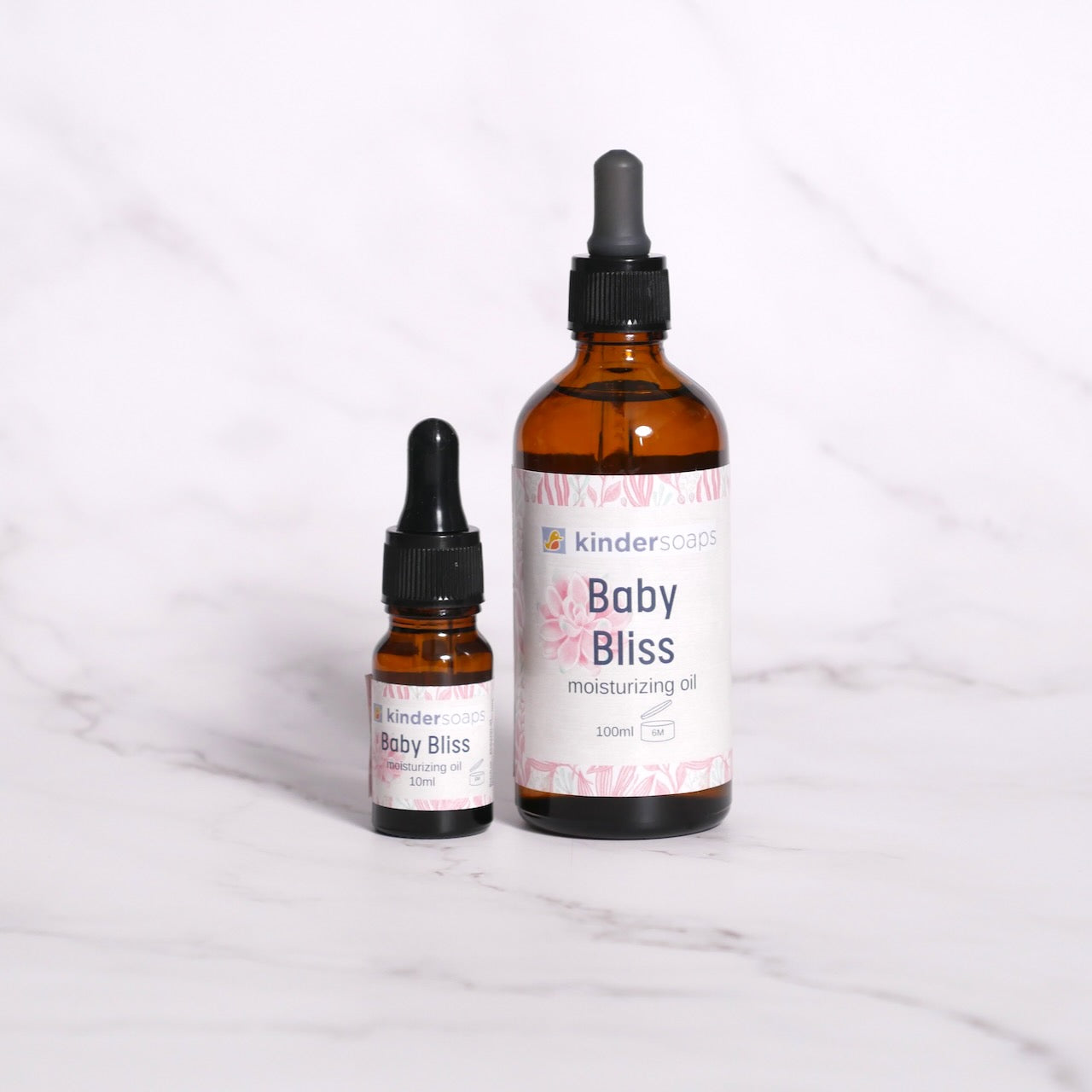 My new face moisturizer
I initially bought this just to try on my body. After reading reviews about using this on the face, i decided to give it a try. I have fair skin that is sensitive to the sun and to any facial products. I also have combination skin. I was previously using a gel based moisturizer but after midday, my skin will start getting oily and my pores will be very visible. I thought I had to live with this. But looks like i don't have to anymore! I tried baby bliss as a face moisturizer for more than a month now and my skin loves it! I only use 3 drops and it is absorbed so well. My face feels softer and i it doesn't get oily like it used to!! My face is also calmer now with less breakouts and redness.
I've been using this for 2.5 weeks now, just at night time on my entire face. What I really love is it sinks in easily, has no strong smell, I can apply it over my entire face including eyes, neck etc and when I wake up in the morning my skin is soft, smooth and calmed - with less redness and irritation than it had when I went to bed!
What I also really like is a little goes a long way so it's very economical and an added bonus is after applying to my face and neck I rub what's left on my cuticles. I wasn't paying a huge amount of attention, but I didn't want to waste the product. After a week or so my non existent fingernails that were ruined by false nails are stronger and have grown. Bonus! 2 in 1 item - that's what I love :)
I purchased this oil for my mum. Since her elbow, hands, foot, so dry, crack on the foot. My purpose to use it as massage oil. However i add on a drop of sweet orange, eucalyptus.
~ my mum like the oil, non-sticky feel, non-oily feel. But a bit heavy though oil itself. Mean, a few drops, go very long way