Regular price
Sale price
RM92.00
Unit price
per
Sale
Sold out
If you're looking for a quick intervention to save seriously parched skin, this is going to offer immediate relief.
--
This rich moisturizing formulation is completely anhydrous, meaning that it does not contain any water - but it behaves very much like a cream. Just touch the surface and the souffle will come away easily on your fingertips, and will quickly sink into the skin too. A small amount goes a long way.
The deep orange colouration is from the use of sea buckthorn fruit oil which has a high concentration of carotenoids. Additionally it is rich in omega 3, 6, 7 and 9 fatty acids, which are all lovely for nourishing the skin, soothing inflammation and generally helps your skin to feel more resilient.
Working together with the sea buckthorn fruit oil are shea butter, beeswax, silk peptide and essential oils of geranium and bulgarian lavender. All of them are intended to pamper your skin anytime it needs some extra TLC.

Usage and Care Instructions
Warm up a small amount in the palms of your hands and gently pat into the skin. Be mindful that due to its deep orange colour, the
product may stain light coloured clothing
if they come into direct contact with each other.
May be used on the face and body. Avoid the eye area.
Store in a cool, dry and dark place.

Ingredients
Cera alba (Beeswax), Butyrospermum parkii (Shea) butter, Prunus armeniaca (Apricot) Kernel Oil, Simmondsia chinensis (Jojoba) Seed Oil, Camellia oleifera (Camellia) Seed Oil, Callophyllum inophyllum (Tamanu) Seed Oil, Hippophae Rhamnoides (Sea Buckthorn) Seed Oil, Silk powder, Lavandula angustifolia (Lavender) Oil, Pelargonium graveolens (Rose Geranium) Oil, Rosmarinus officinalis (Rosemary) extract
Share
How to use

Uncap the tin and using your finger tips, rub the surface of the balm to melt it slightly. For souffles, you can easily pick up the product by touching it with your fingertips.

Again with your fingertips, smooth the balm onto your lips, or wherever it is on your body that needs some moisture or care.

You can also scrape some using a clean spoon if you like, particularly if you're using it to treat your baby's diaper rash.

Balms are more heat resistant than souffles, so do your best to keep them out of extreme heat and sunlight.

Use as often as you feel necessary.
Care Instructions

Keep away from direct sunlight, extreme heat and humidity. Try your best to not allow water, dirt and debris to accumulate on the surface of the product. You can remove and discard contaminants by using a clean spoon.
Shipping

We will ship your orders within 2 (two) working days of receiving your paid order, using a courier service of our choosing that will best serve your delivery area. You may also choose to personally collect your orders from our store.

We use rescued shipping materials that are kindly provided by our community of customers and colleagues, in keeping with our efforts to reduce packaging waste throughout the company.

For orders outside of Malaysia, please note that your local customs office may impose import duties on your purchases, for which you will need to pay separately from your order.
View full details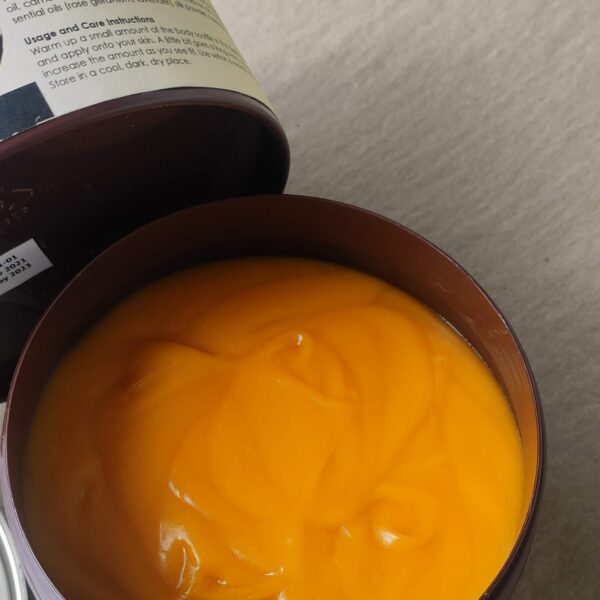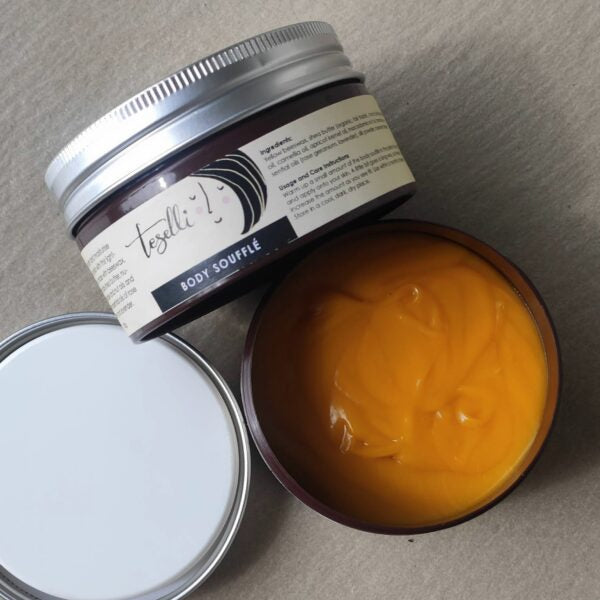 My Favourite Moisturiser To Date
I have tried many different moisturisers to rescue my dry hands and I must say Teselli works the best for me. It is definitely on the pricier side but a little does go a long way. This is my favourite moisturiser to date and would definitely purchase again!
I bought this and used it to keep my skin moist and happy through the winter in the UK. :)
Due to sheer laziness, my skin went from being normal to extremely dry, scaly and bumpy (due to dead skin build up from lack of care) during a long winter in the UK. This was the only moisturiser that worked for me. It hydrated, smoothed, soothed and softened my skin so well that it was nearly back to normal by the time I nearly finished the jar.
It did seem a little pricey at first, but a little really did go a long way and it took months before I was able to finish this. It was rich, luxurious, and the scent was earthy and comforting, which made it so much more easier to fall asleep. Best of all, the scent still clung to my sheets when I woke up, making my room smell lovely.
My skin has since recovered from its ordeal so I can go back to experimenting with other handmade lotions, but this remains one of my favourites and go-to solutions for extremely dry skin.
I applied this to my dry skin that constantly itches, and it really did help to calm and moisturize my skin. My feet is very dry as well so I applied this cream every morning and every night to let it work miracles and stop my feet from itching. :)
In conclusion, this cream can come across as really pricey, but I would say that it's really worth every penny. Definitely recommended to those who have dry skin and/or extremely dry feet!